" Course with strong foundations to give you an advantage in the workplace "
This course is designed to give you a solid foundation of Cinerender and CGI's (Computer Generated Images) environment. The goal is to understand the different settings and options like: Ambient Occlusion, Global Illumination, Physical and HDRI Environments, Antiailising, Rendering speed v quality and many more. I will take you through this course on a step by step basis which makes it easier to understand and remember
In this Cinerender Outdoors course you will learn;


Light Settings
Creating different light settings for different times of the day. What effect does it have on the overall image
Ambient Occlusion
What is Ambient Occlusion and what does it actually do ? Do I need it ?
Global Illumination
No CGI's can go without it as it gives the images a lot more realistic look.
Shadow Settings
How dark or light should a shadow be. Are shadow edges sharp or blurry ?
Physical Environment
The environment in a renderer can give you the different looks like daytime, an early morning look or if the client likes to have a sunset or dusk CGI look.
HDRI
I explain the HDRI ( High Dynamic Range Imaging ) Sky. Instead of using a Physical Environment you can use a HDRI image to lighten up your scene.
Physical Camera
Do we need it or should I keep using the Standard render Camera ?
General Options
We are looking at transparency, Refraction, Reflection, Ray depth, etc.
Antaliasing, Speed v Quality, Image size for Print
This module will cover the settings on how not to blow out your render times and still get a good quality image plus what resolution do you need to render out your image ?
Short Preview of the Course content
Course Curriculum
Available in days

days after you enroll

Welcome
Available in days

days after you enroll

Cinerender Course Outdoors
Available in days

days after you enroll

Wrap up
Enroll in the course that will give you a strong foundation which is a great advantage in the workplace and to the clients you serve.
Image created with CineRender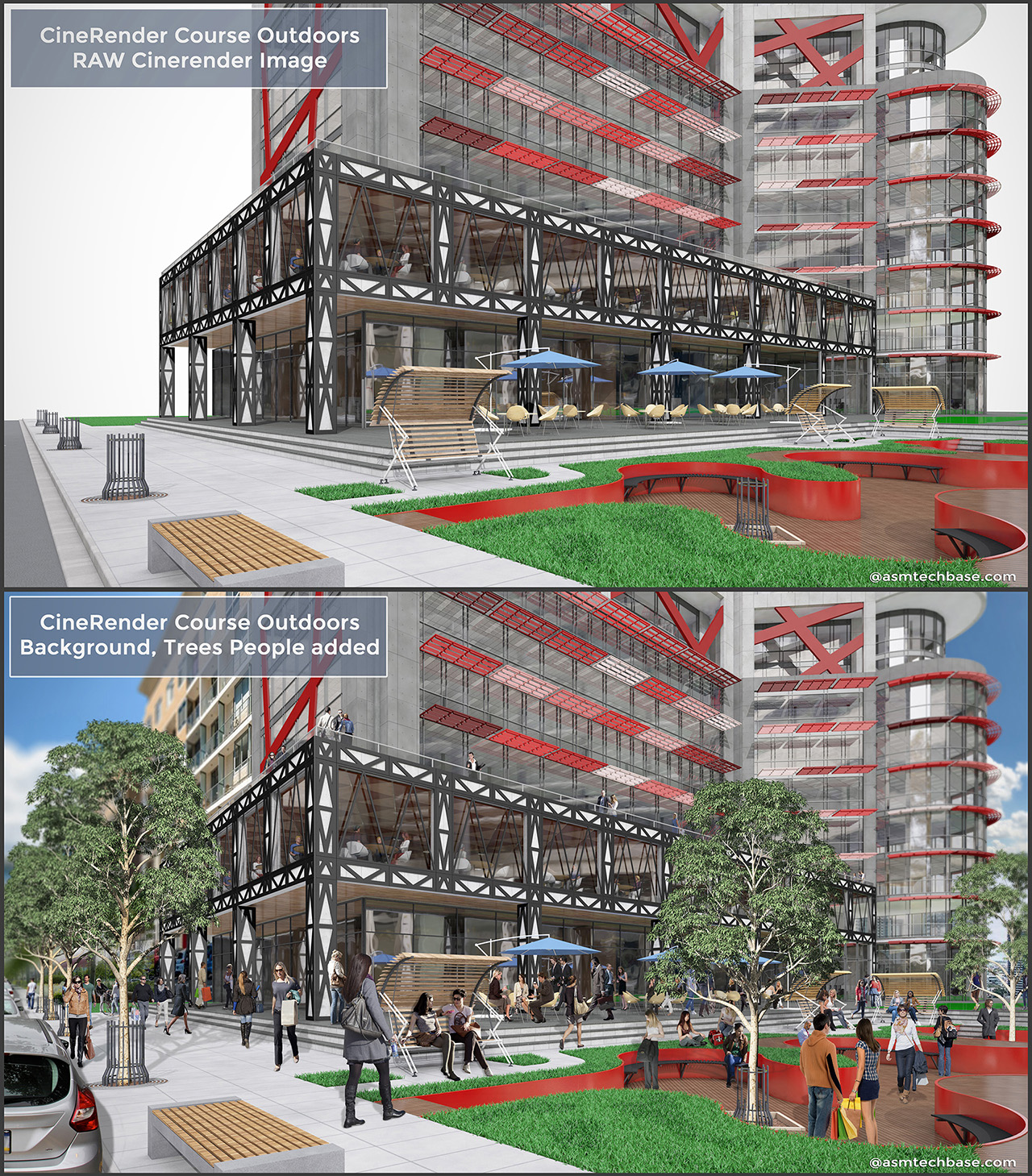 By doing the course you will gain the skills to produce an image with CineRender like the raw image shown here.
The image with people requires additional post production work. In this image I've used photoshop.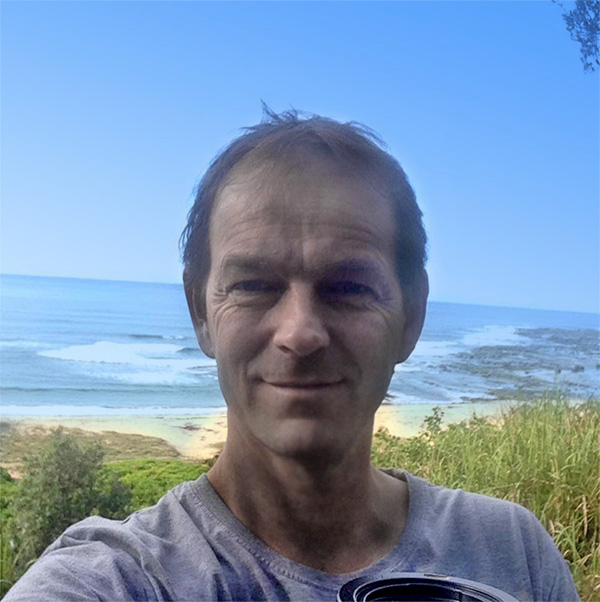 Hi there, I am the creator of the ASM Techbase YouTube Channel which is focusing on ARCHICAD Speed Modeling
I used to teach ARCHICAD first in Switzerland, when the company I worked for was selling ARCHICAD to Architects.
Then I moved to Sydney Australia and worked for the main ARCHICAD reseller During this time I gave sales demonstration, user support and taught ARCHICAD to new customers.
After a while I needed a new challenge, so I decided to do freelance work for many ARCHICAD users, focusing on 3D Visualisation, which has become my passion, hence the 3D modeling Tutorials on my YouTube Channel ASM Techbase. Apart from ARCHICAD, I am an expert now in 3D Studio Max,Cinerender, Vray, Corona, and Photoshop.
I am working in a large 3D Animation Studio in Sydney called Arterra Interactive, which specialises in Architectural Animation and CGI's.